Equestic SaddleClip
Equine Motion Sensor
for a detailed analysis
of your training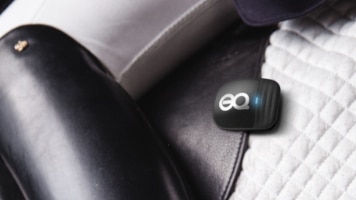 is an equine motion sensor which is attached to your saddle and records all of the horse's movements during your trainings.
classifies the data and counts the time spent for a horse standing, walking, trotting, or cantering, and per each direction – on the left or right reins and the number of jumps.
by artificially intelligent online service to get insights about rhythm, impulsion, and symmetry metrics of the ride.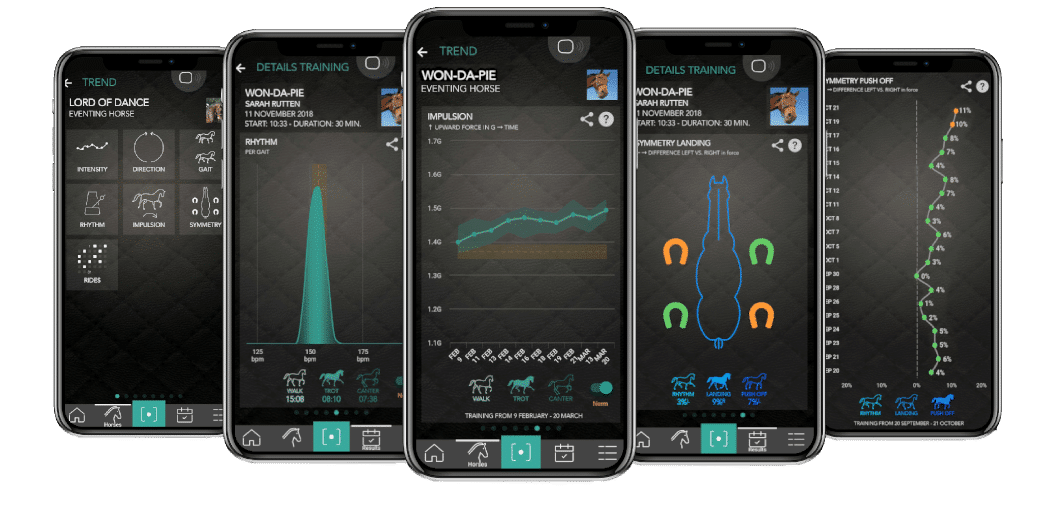 Key functions
of the Equestic SaddleClip sensor and Equestic App
| | | |
| --- | --- | --- |
| | Logbook – automatic log of date, time, duration, personal comments for each ride | |
| | Time balance – measure the time for gaits on the left vs right reins or the time spent straight | |
| | Transitions – track all transitions from halt to walk, all the up to canter, and back down | |
| | Intensity – relative comparison of energy consumption between different rides | |
| | Jumps – number of all jumps with a distinction by approach from the left and right | |
| | Structure – visualization of training time spent by seconds on each rein | |
| | Impulsion – measure of elevation force in walk|trot|canter with per second details | |
| | Rhythm – clocking of steps per second and consistency measure in walk|trot|canter | |
| | Symmetry – calculation of forces symmetry in landing, push-off, and rhythm cadence in trot | |
| | Warnings – alert notifications of asymmetry patterns | |
| | Benchmark – statistical reference of rhythm and impulsion by discipline and horse profile | |
| | Insights – trend analysis of all measurements over the last 20 rides with deep insights | |