As riders we always strive to improve ourselves and our horses. Regardless of your level and whether you are active in competitions or not.
The Equestic SaddleClip helps you make your training more effective. As in most sports nowadays, factual data and measurements will help you improve quicker. Now this technology is finally available for Equestrians too.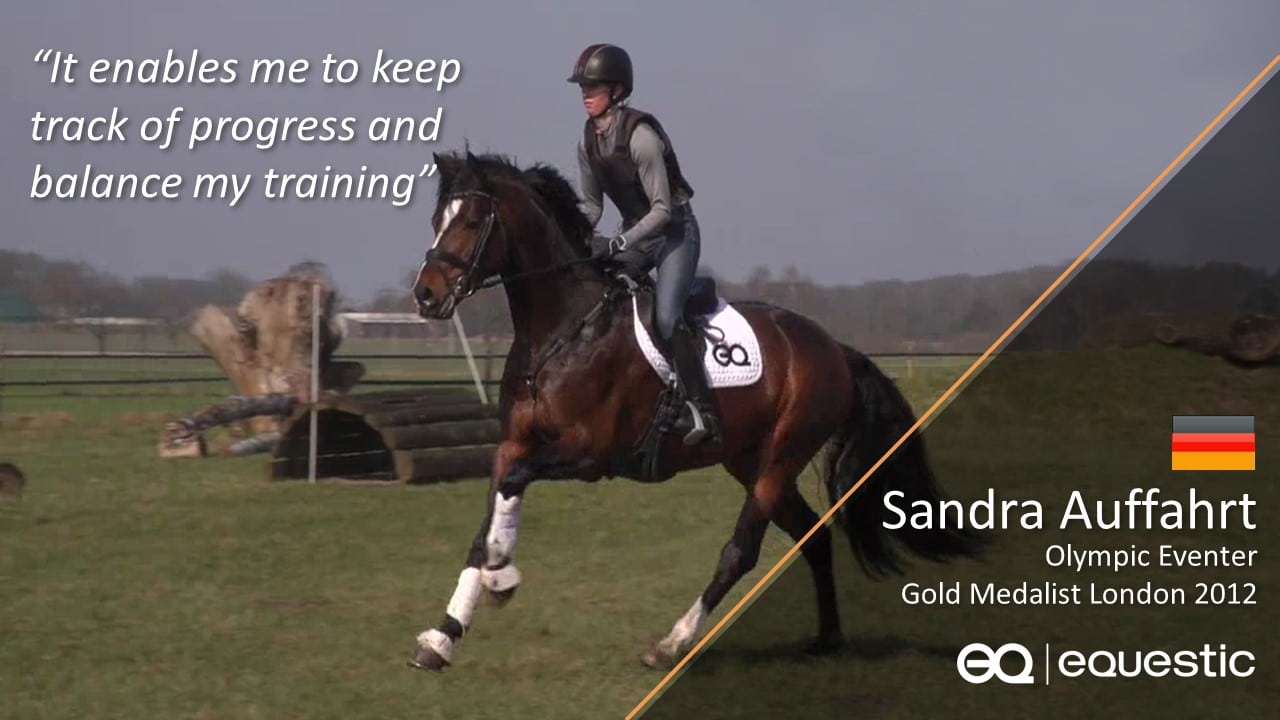 With the Equestic SaddleClip you can now track your training activity and measure your horse's progress on key indicators.
Not only will you get an insight into your training habits, you will also see what impact your training has on the Rhythm, Impulsion and Symmetry of your horse.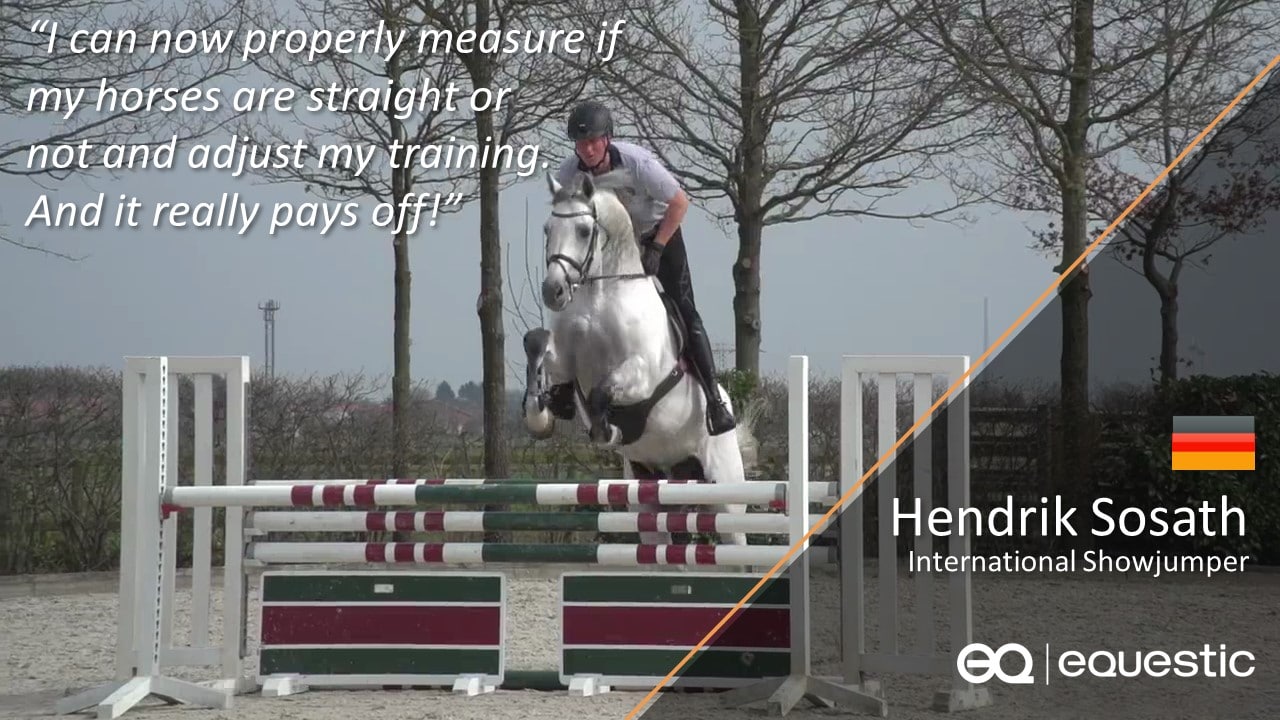 What you want to achieve with your training can depend on the specific discipline your train for.
For example dressage riders want as much elevation as possible whereas for racers that's just a waste of energy.
Some goals are generic though, whether you do jumping, eventing, dressage, working equitation, endurance or any other equestrian sport.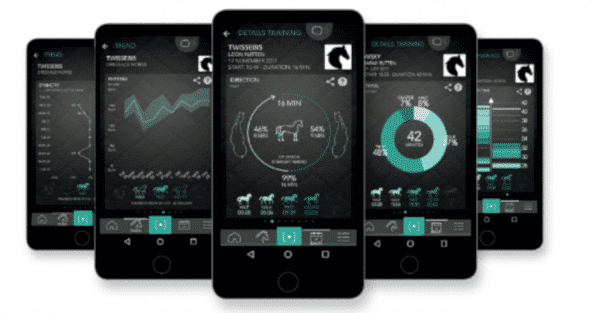 We all want to find the optimal rhythm for our horse. We all want that looseness and straightness. We need to balance our work on the left and right rein to ensure muscle symmetry and we need to build up stamina and strength.
The Equestic SaddleClip measures these key indicators objectively. You can see the relations between them and adjust your training to your goals.
Below we'll go through some of the key areas the SaddleClip helps you in your daily training. The SaddleClip is no replacement for a trainer. It will however give you and your trainer additional information to work with and to finetune your training.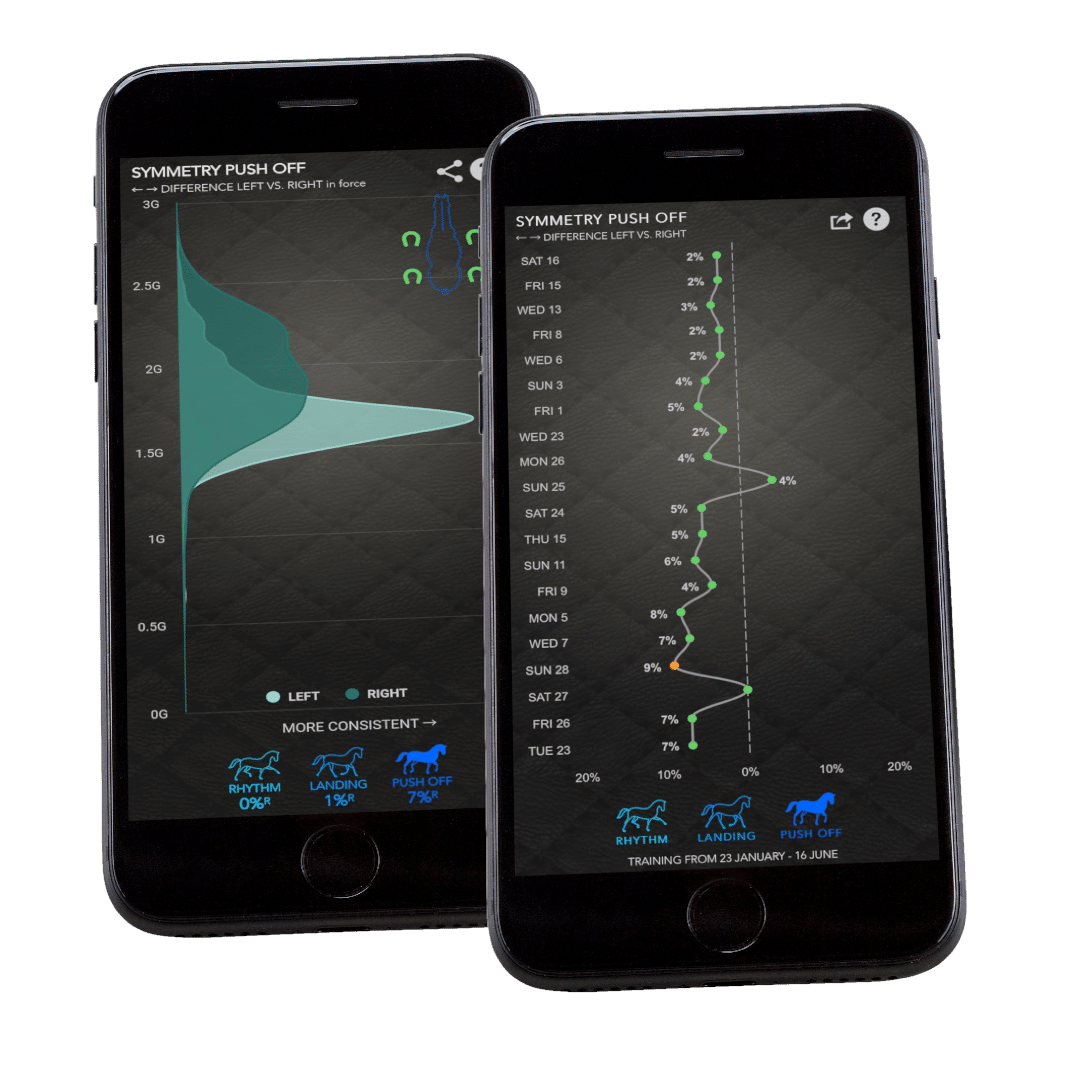 The Equestic SaddleClip measures the symmetry of Push-off, Landing and Rhythm. It detects as little as 1% difference between the diagonals. You never had this precise feedback to work with.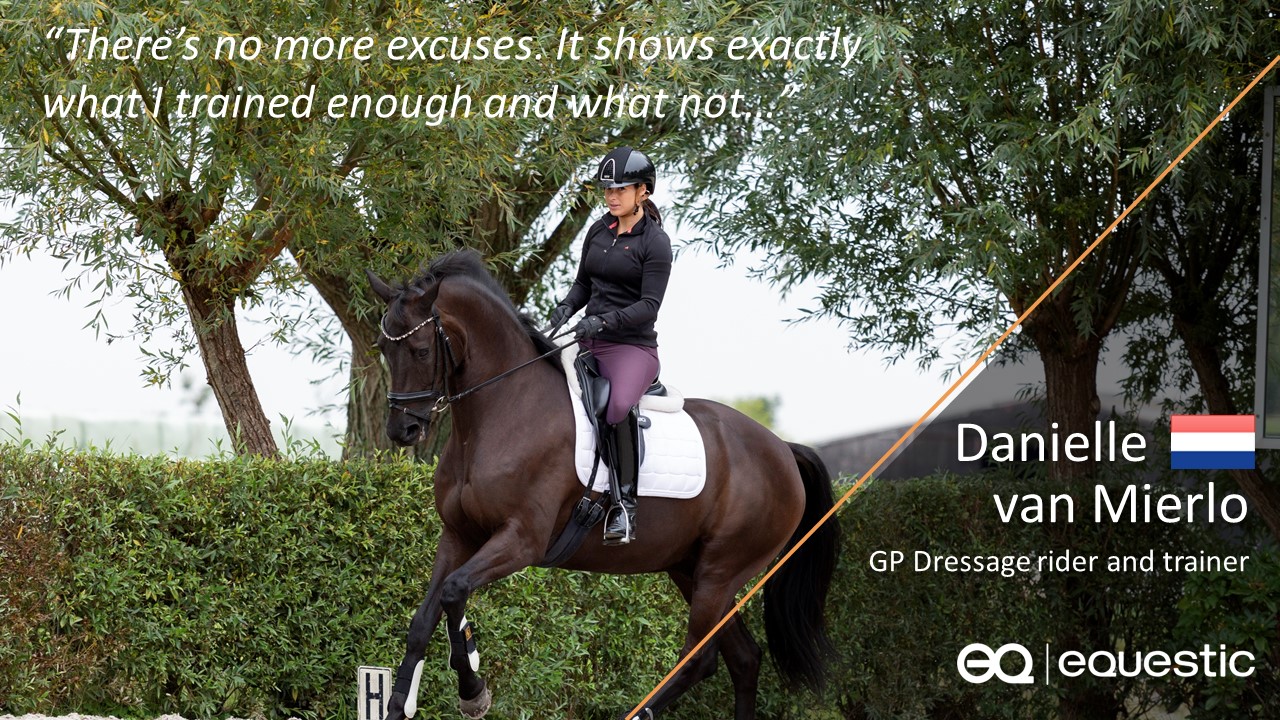 The first 'oops' moments most riders have when using the Equestic SaddleClip is the time spent on each rein and the time spent per gait. We all try to balance this, but none of us have a stopwatch in our head and we all tend to do the easy things a bit more.
The Equestic SaddleClip logs exactly how much time you spend on each rein and in each gait. You'll be surprised how deceptive your own perception can be.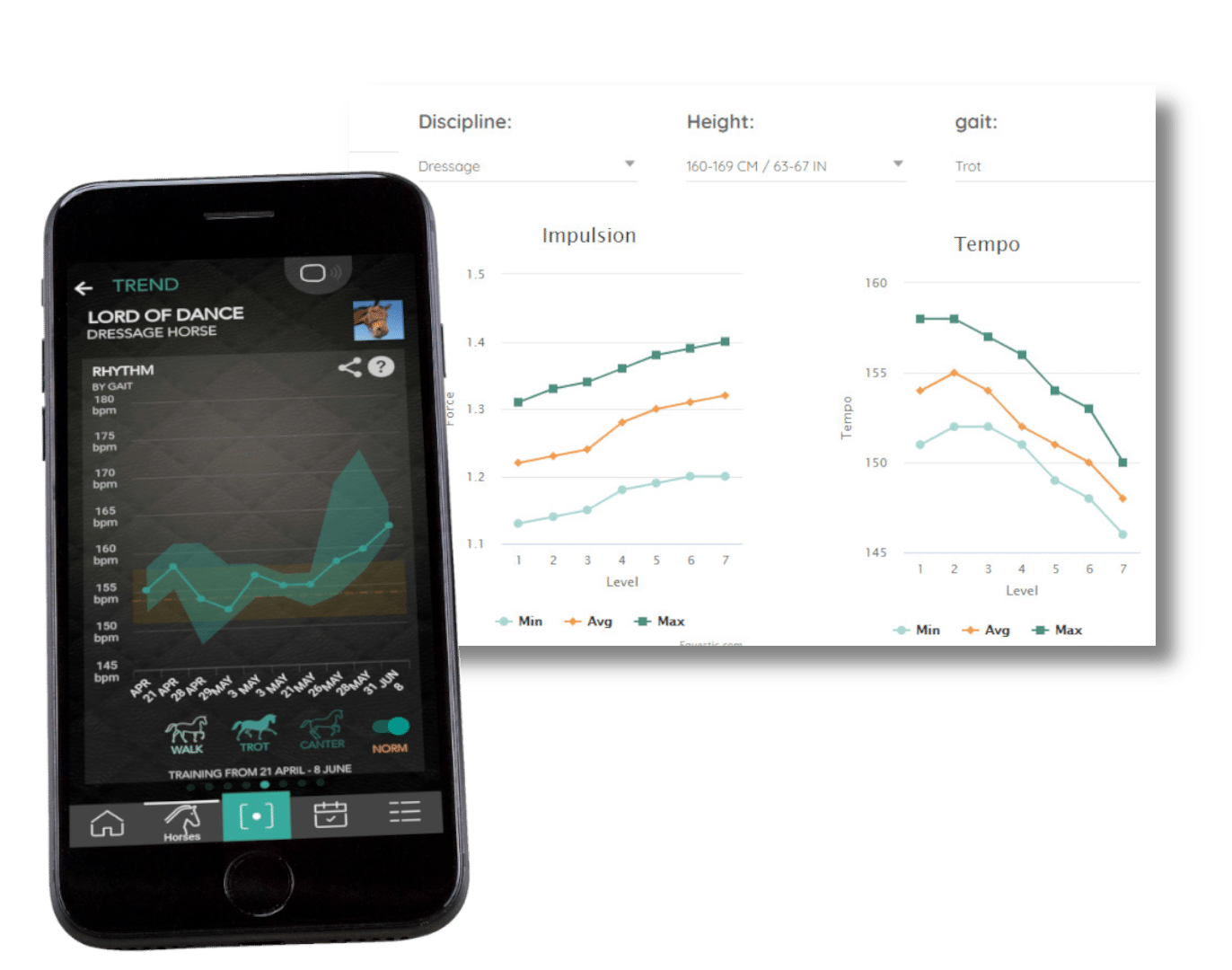 Every horse is different. Each horse has an optimal rhythm that enables it to best use it's body and generate optimal strength and suppleness. 
A horse at its ideal rhythm has better coordination of its strides and can develop more strength. As the horse gets stronger, this rhythm will change. With the Equestic Gait Analysis you are able to compare the rhythm and impulsion of your horse to other horses at the same level
The Equestic Saddleclip will show you the relations between Rhythm, Impulsion and Symmetry and help you find the optimal rhythm for your horse.
Building Stamina and Strength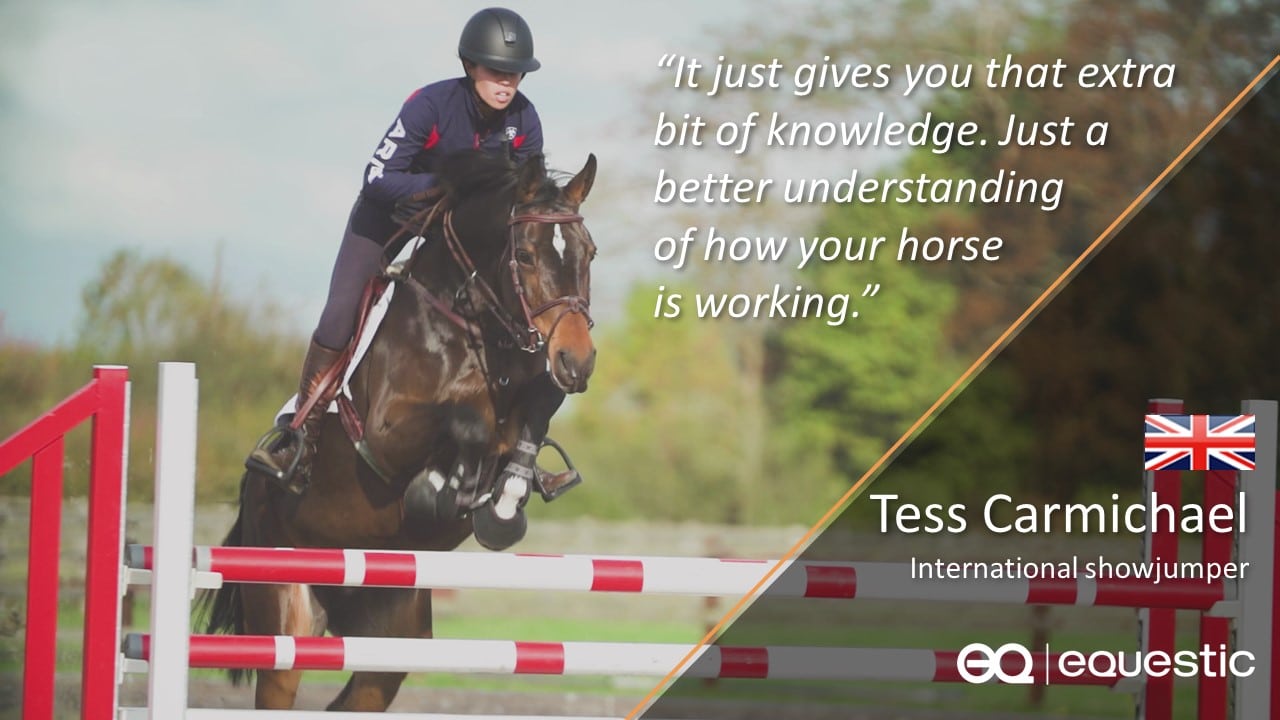 To build up stamina and strength effectively, an alternation of effort and rest is necessary. For muscle building  you specifically train them with certain exercises. But for that to have the right effect, the muscle must be allowed to recover just enough to become stronger before you put on a heavy load again.
This principle is called supercompensation, which we have described in detail here.
The Equestic SaddleClip analyses your training intensity and helps you manage the optimal training scheme
Practice the right Transitions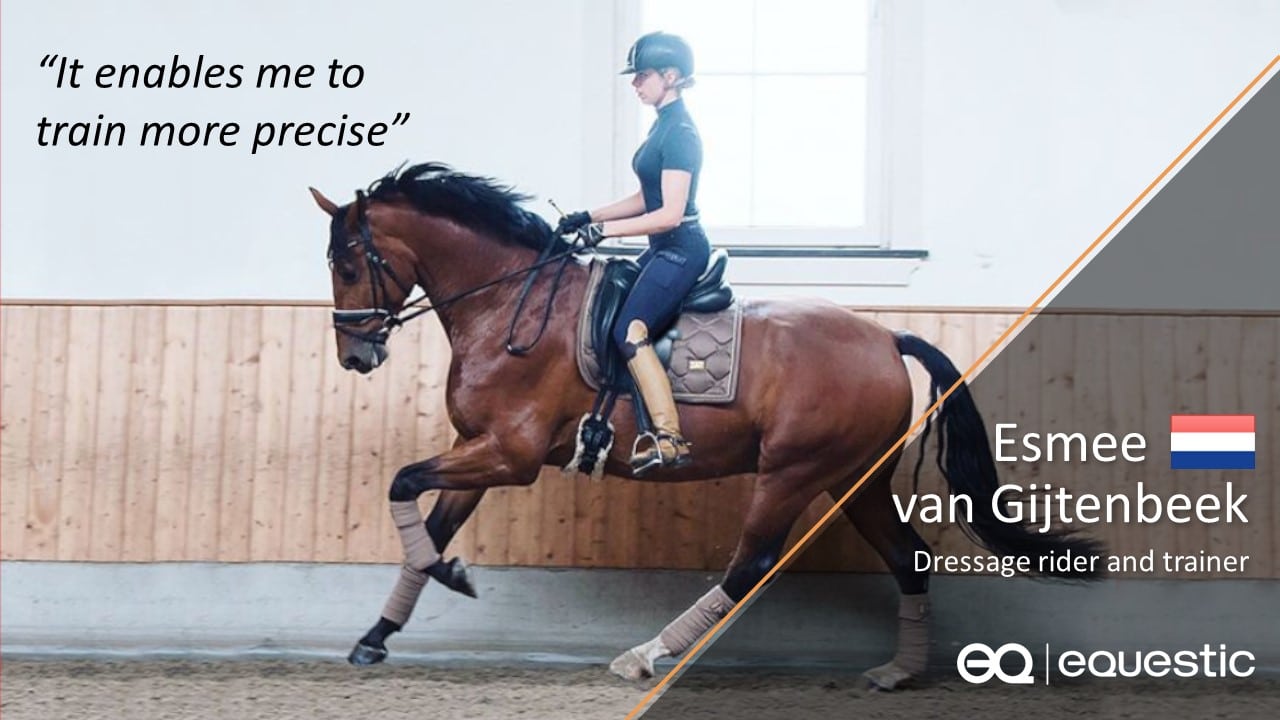 As riders we often, subconsciously, avoid the more difficult exercises. There's always certain transitions that don't go as easy as others. Maybe your trainer even gives you instructions to train certain transitions more.
The Equestic SaddleClip registers every transition you make. No more second guessing if you've trained a certain transition enough.
Keep your trainer in the loop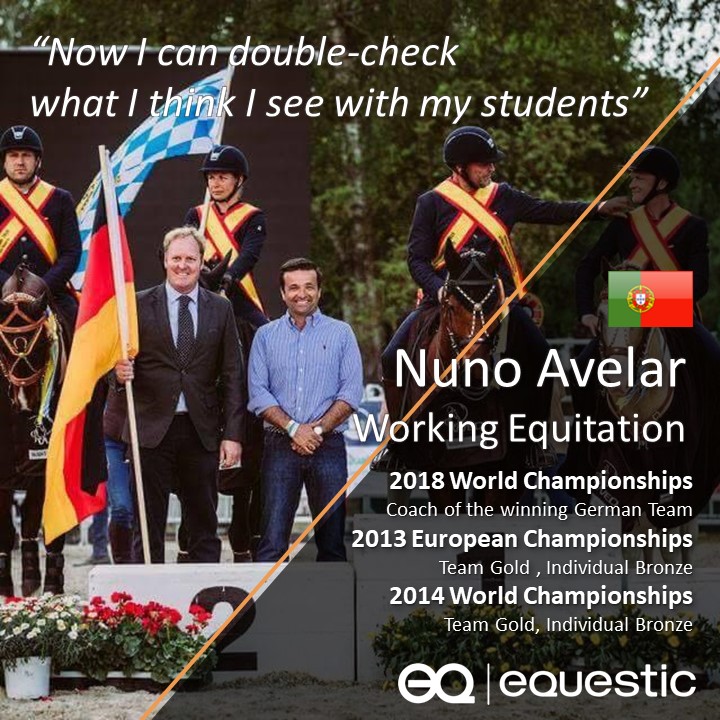 You'll also be able to keep your trainer in the loop when you're riding on your own. As we all know, it's difficult to achieve the same results when riding by yourself. Are you less precise in your Rhythm? Are you riding less Transitions or maybe not paying enough attention to straightness?
You can give your trainer access to your data. Now they can finally see what you do differently when they're not around. They'll be able to see what you did and what the result was. Read interview with Noel Williams about her experiences with the SaddleClip.